Decks are generally raised areas designed as extensions of a property into the exterior, whether it's a yard or garden that can be used for spending time when the weather is better.
Although traditionally made from wood, as you will see, at Green Home Innovation, we can design and build a decking area for you made from a variety of different materials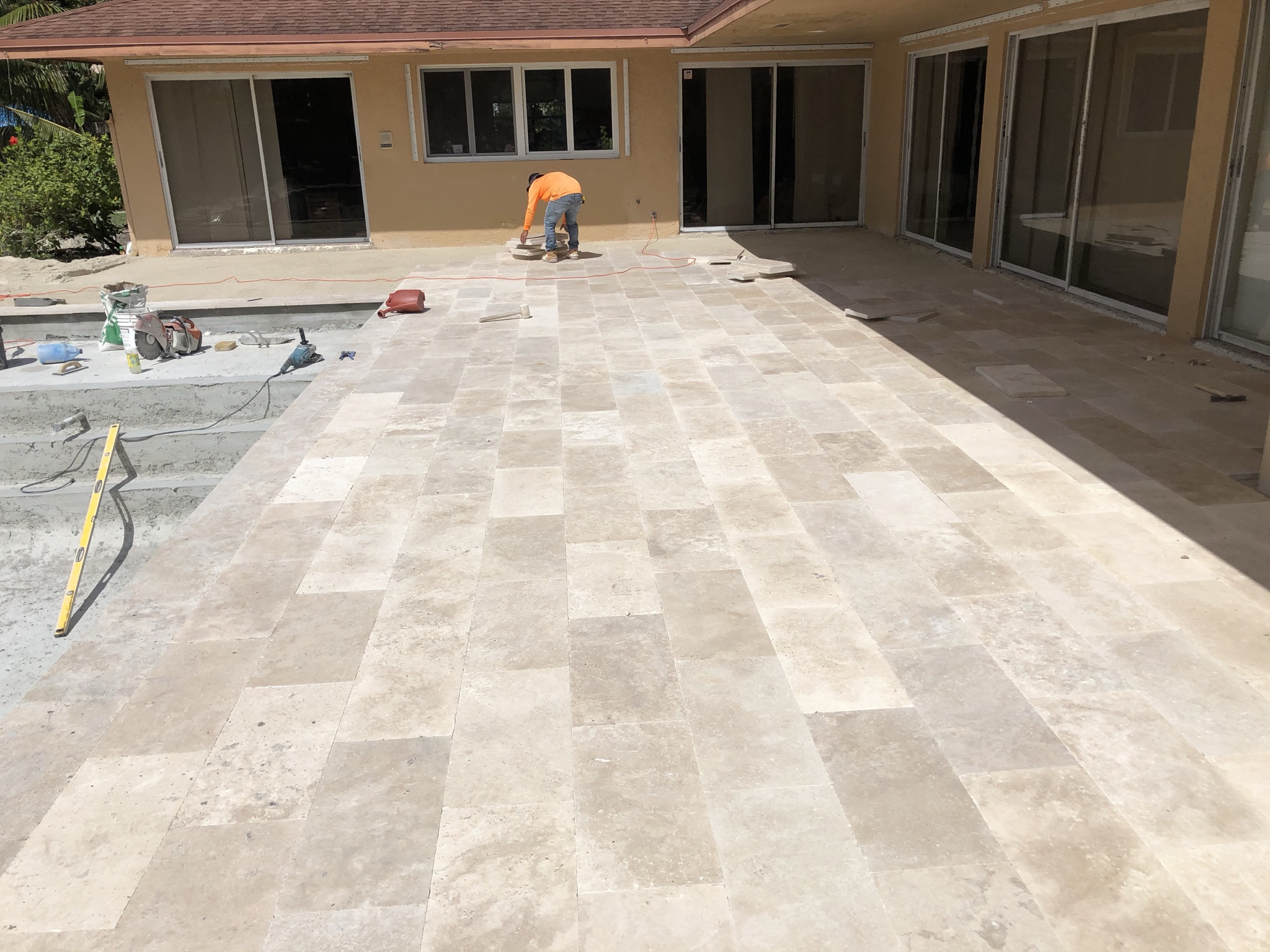 At Green Home Innovation, we understand that we are all unique in our tastes and preferences. That is why we have worked hard to provide a variety of different options for anyone looking to have a decking area built on their property. As well as more traditional options like wood and composite wood, we also built decks from materials like pavers, concrete, and artificial turf.
Wooden decks
Wooden decking is the most traditional form of decking. It generally consists of a platform built on a frame from solid natural wooden planks and posts. Depending on the design of your house and your own requirements, it can be built to be accessible directly from your home or from ground level via a stairway. Wooden decks are a popular choice because they are made from real timber and have a natural and warm appearance.
Composite Decks
A composite deck is made from composite wood, which is a synthetic combination of plastic, a binding agent, and natural wooden fibers. These are often favored over real wood decks because they tend to be heavier, stronger, and denser and are less likely to suffer from warping and other issues that real timber can experience when exposed to different weather conditions. They are also generally a more cost-effective option, while still providing the look and even feel of real wood.
Pavers Decks
Although not as common as the above options, they are becoming increasingly popular. Particularly with people who want a decking area that is hardwearing and tough, and also able to endure different weather conditions. Pavers are not affected to the same degree or even in the same way as wooden and composite wooden decks.
Concrete decks
Concrete decks are another alternative to wooden structures. Similar to a concrete patio, a concrete deck is designed in a similar way to its wooden counterparts. They can be raised and finished off with decorative features and safety measures like railings. You can even opt to have a concrete deck that resembles a wooden one.
Turf Decks
As the name gives away, a turf deck is an interesting variation on a concrete or wooden deck. One of the major problems with some of the other materials used for decking areas is that they can be very slippery, especially when wet and particularly wood. A great alternative that can also serve to provide an extra bit of decoration for your property, is a turf deck. This is essentially a normal decking with some artificial turf placed on the top of the surface to provide some traction underfoot. It also offers the advantage of being shock-absorbent, easy to clean, and durable.