Driveways are an important part of our properties and homes. As well as providing a safe and solid surface for you to drive your vehicle up to park either in front of your property or into the garage, a driveway also helps to enhance the exterior aesthetics of your property.If you are looking for an eco-friendly company to design and build a driveway that meets your unique needs, look no further than Green Home Innovation.
Types of Driveways
We work with several different materials to provide different types of driveways, all with their own pros and cons. Whether you are interested in a pavers driveway or a more traditional asphalt, concrete, or even gravel, we can help you out.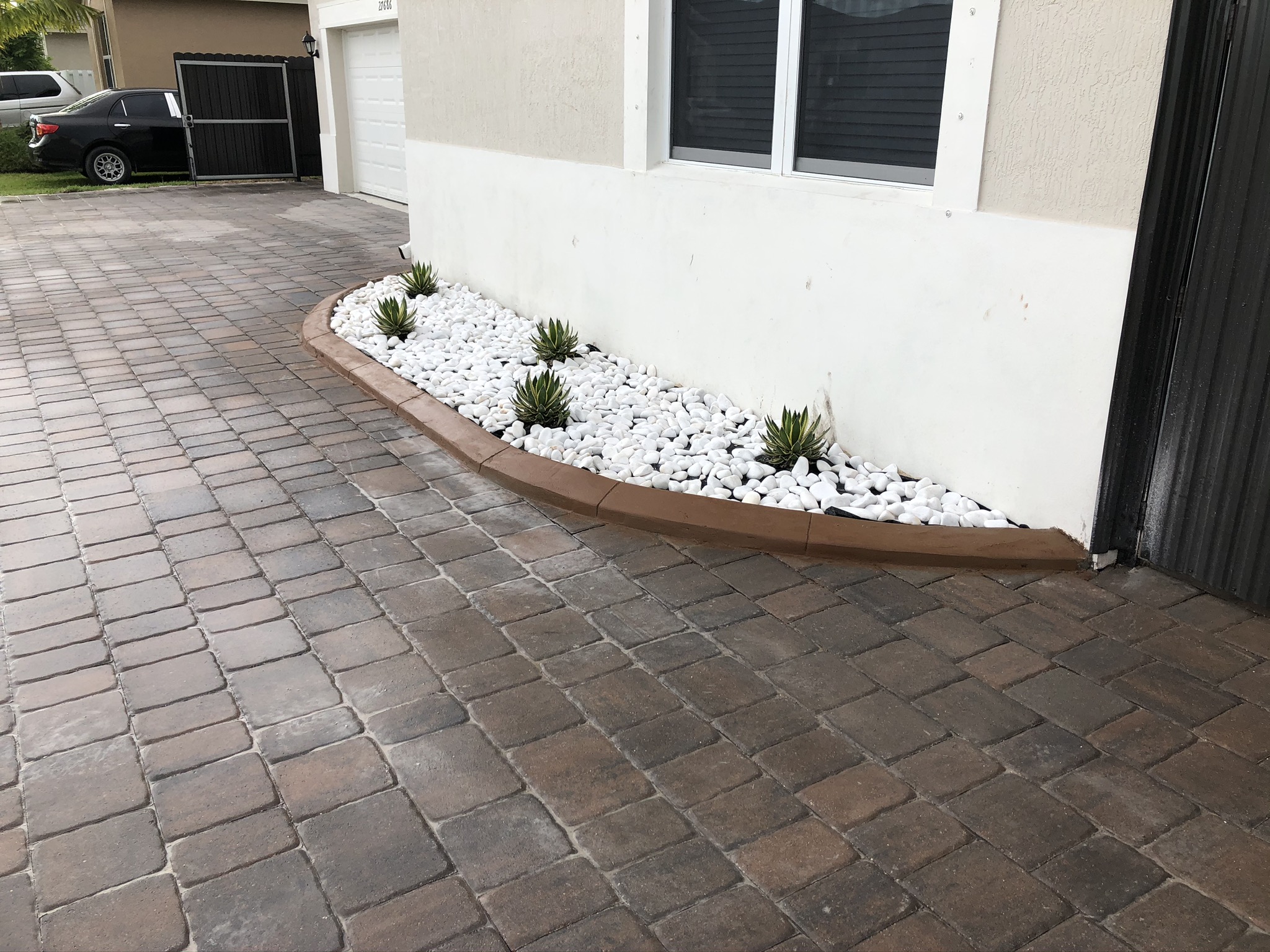 One of the most common types of driveways that we produce here at Green Home Innovation is pavers. These are made from brick-like pieces of material that are placed to form a driveway. The three types of pavers we offer are:
Concrete Pavers
Concrete pavers are paving slabs made from concrete and normally laid on top of a compacted base consisting of a mixture of sand and soil. A notable advantage of concrete pavers for a driveway is that they do not have any grout between paving slabs, meaning they provide a permeable surface that water can pass freely through and prevent your driveway from getting waterlogged.
Natural Stone Pavers
There are a variety of different natural stones used in natural stone pavers including slate, sandstone, limestone, marble, and granite. The stone is retrieved ethically from a quarry and cut to the right side and then installed to provide a very organic-looking driveway.
Porcelain Pavers
If you want an especially hardwearing driveway, you may want to opt for one made of porcelain pavers. As well as being exceptionally aesthetically pleasing, they are also fade, stain and slip-resistant so they are the ideal material for a surface you want to provide traction for your tires.
Asphalt driveways are made from driveways that consist of a 4 to 8-inch layer of specially compacted granular fill that provides a suitably well-draining but solid base. That base is then topped with a blacktop compound made of a mixture of asphalt cement, a by-product of petroleum similar to tar, sand, and rock.
For the most simplistic, yet hardwearing driveway, you may wish to invest in one made from concrete. There is a reason concrete driveway is popular. Concrete is known to be very durable, strong and requires little to no maintenance once it is set in place.
Perhaps the most rustic of the types of driveways we can build here at Green Home Innovation, gravel driveways are perfect if you are looking for an easy to maintain and lower-cost alternative to the options highlighted above. It is an especially good option if you have a very long driveway up to your house and don't want to spend a lot on a fully concreted or paved driveway.